Seminar Friday, October 2
Speaker:
Dr. Gordon Thomas and PhD Candidate David Apigo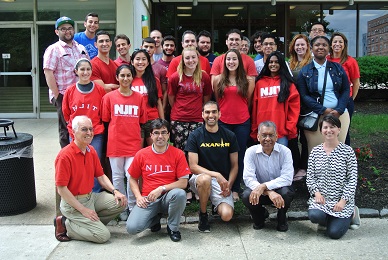 Department of Physics
New Jersey Institute of Technology
Title:
A Smart Shunt for critical brain treatment
Abstract:
The Biophysics group has invented, fabricated and proven a device that predicts the risk of cranial events that are fatal or require an emergency operation.  It also indicates when brain surgery is unnecessary.  The essence is a sequence of wireless measurements of pressure in the clinical range and flow in a very sensitive range.  We designed the device in collaboration with Professor Hunter for hydrocephalus patients, but are planning tests to help patients with blast injuries and concussions in collaboration with Professors Chandra and Pfister.