Special Seminar Thursday, January 21
Speaker:
Songbai Ji, Ph.D.
Associate Professor
  Thayer School of Engineering
Adjunct Associate Professor
  Geisel School of Medicine
Dartmouth College
Title:
Traumatic brain injury in contact sports
Abstract: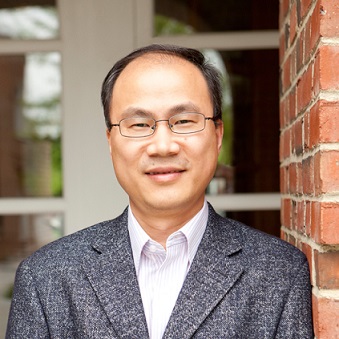 Traumatic brain injury (TBI) remains a major socioeconomic public health problem. Recently, there is heightened public awareness of brain injury in contact sports, which presents significant, unique challenges for effective clinical management. In this talk, we will illustrate how computational models of the human head could link important aspects of TBI, including sports-related concussion, for investigation. We will discuss a pre-computation strategy to achieve real-time estimation of brain tissue-level mechanical responses (vs. hours otherwise). We will then discuss potential avenues to further enhance the sophistication in brain injury analysis and improve injury prediction performance. Next, we will discuss how a sophisticated, yet efficient modeling scheme could enable future brain injury studies to focus on tissue responses from repetitive head impacts on an individual basis to identify a spectrum of concussive/sub-concussive injuries, as opposed to current approaches that largely rely on impact kinematics to predict a binary injury status on a population basis. Finally, we will show how these efforts could lead to an improved concussion management strategy in contact sports.
Bio:
Dr. Songbai Ji is an Associate Professor of Engineering at Thayer School of Engineering, and Adjunct Associate Professor of Surgery and of Orthopaedic Surgery at Geisel School of Medicine, Dartmouth College. Dr. Ji is a recipient of the Dartmouth SYNERGY Scholars Award. He received his B.S. and M.S. degrees in Materials Science and Computer Science from Shanghai Jiaotong University, China, with the highest honor and a number of awards. He received his D.Sc. degree in Mechanical Engineering and M.S. degree in Computer Science in 2003, both from Washington University in St. Louis. His major research interests are traumatic brain injury, sports-related concussion in particular, and surgical image-guidance. Both of his research programs are supported by the National Institutes of Health (NIH). Dr. Ji has published over 50 peer-reviewed articles, over 50 conference papers/abstracts, and 2 book chapters. He is a co-inventor of 7 patents (issued or pending).