Speaker:
Marom Bikson, Ph.D.
Catell Professor
Department of Biomedical Engineering
THE CITY COLLEGE OF NEW YORK OF THE CITY UNIVERSITY OF NEW YORK
New York Center for Biomedical Engineering
Title:
The engineering foundations of non-invasive brain stimulation with weak currents
Abstract: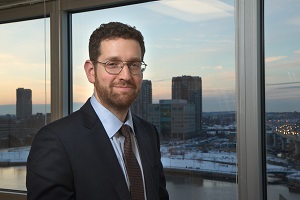 Few modern investigational medical devices have generated the excitement and research activity associated with transcranial Direct Current Stimulation (tDCS). During tDCS low-intensity DC current is applied across the scalp to treat neuropsychiatric diseases (including pain, depression, TBI, PTSD, epilepsy, tinnitus, stroke rehabilitation) or enhance cognitive performancetraining efficacy (including accelerated learning and memory); moreover tDCS has been suggested to produce minimal side-effects (undesired cognitive changes). This broad use of tDCS itself begs the question: how is specificity of behavioral changes achieved? And more broadly: how does tDCS work at the cellular level. This presentation introduces the current state-of-the-art and in-development technologies of tDCS. The biophysical foundations of tDCS are outlined including MRI-derived computational models of current flow, simulations and animal studies of neuromodulation, and finally essential challenges for ongoing rational and optimized application of tDCS in clinical and cognitive enhancements applications.